Prince William Sound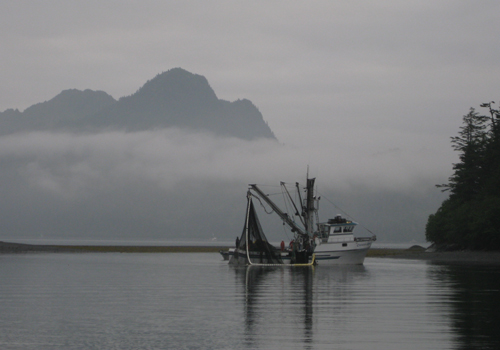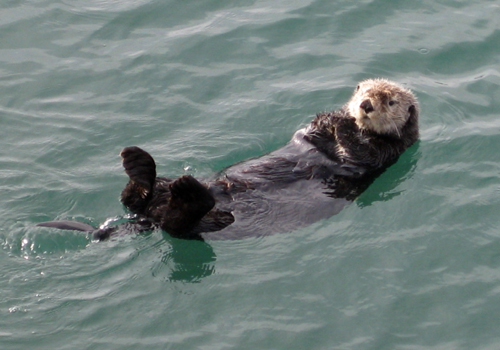 The last three weeks of August was spent in Prince William Sound (PWS) exploring the many fjords and coves in Western PWS. Mark knew of numerous anchorages that he had used fishing, but we explored many new anchorages as well. Most of the bays and coves are in fjords that are deep right up to within a hundred meters of shore. And the tides in PWS can change as much as five meters, making getting close enough to shore to anchor difficult. As TAMARA was built in Sweden, her depth sounder is calibrated only in meters, and throughout our travels, all nautical charts--until returning to the US--are designated in meters as well. So we've gone metric!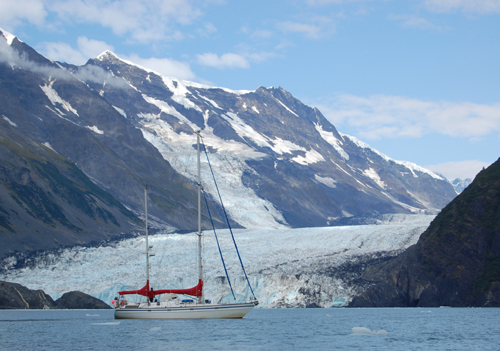 In order to get into Serpentine Cove near the enormous and spectacular Harriman Glacier, we crossed the entrance bar, the remains of an old terminal moraine, on the high tide (+5 meters). At low tide the cove is nearly completely landlocked, with most of the bar exposed. Weather is always a factor as as well, with the norm 2/3 rain, 1/3 overcast or occasionally sunny. We waited in one anchorage a week before going up to Harriman Glacier so that we'd have good viewing, in the end well worth the wait.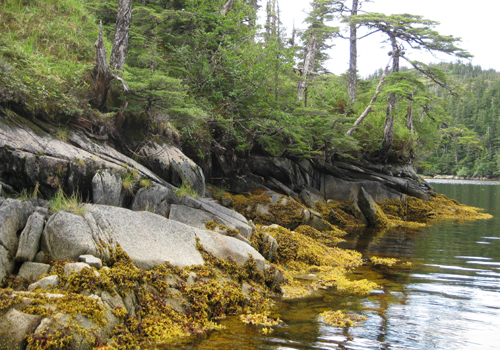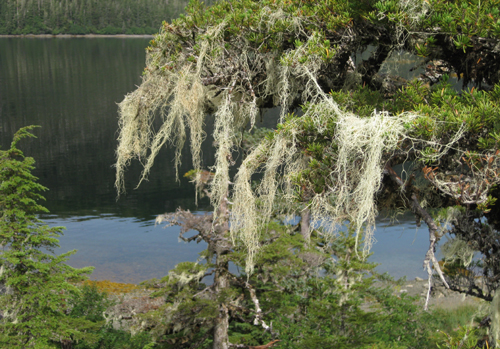 There is a large group of Russian fisherman in PWS, many based out of Cordova for the fishing season. Known as Old Order Believers, they originally emigrated to the US from Mongolia, China in the early 60's by way of Brazil, and settled in Oregon. In 1968 a small group, feeling they needed more isolation to preserve they traditions, formed a settlement outside Homer, Alaska. Old Order Believers are a conservative sect of Russian Orthodox which broke off from the church in mid-1700's. They still speak their dialect of Russian, most having no English when they first arrived. When Mark was first in Cordova most males still worn the rubashka, a tunic-like shirt in bright colors, with elaborate embroidery work. They are very hard workers, keep mostly to themselves and speak Russian among themselves.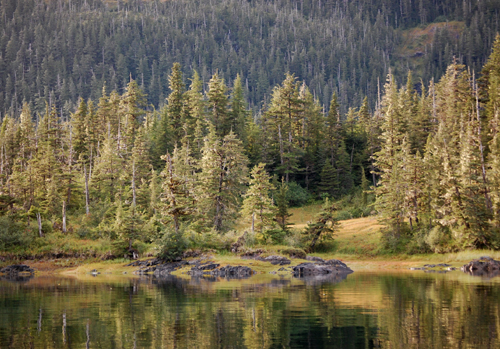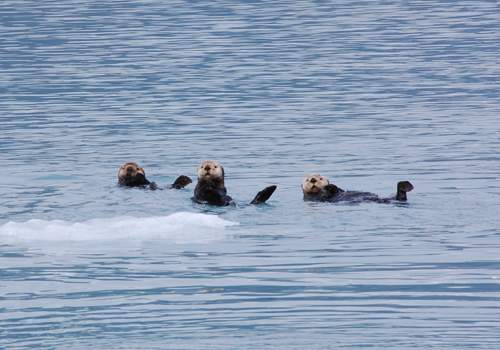 Sea Otters are quite successful in PWS and have provided many moments of entertainment. Out in the Sound they are found in small groups who pop their adorable fury heads up as you pass. They are the largest member of the weasel family, average 4-5 feet in length and weight anywhere from 50 - 100 lbs. Their diet consist of sea urchins, mussels, clams, crabs and snails and they eat 25% of their body weight each day. They dive down to the sea floor to search for food then come to the surface where they float on their backs using their stomach as a platform for eating.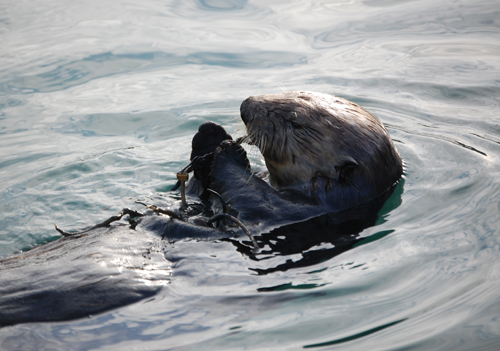 Coming into Cordova was a homecoming for Mark who had kept his commercial boats here for nearly twenty years. On our first night in town we were invited to a Trident Seafoods fisherman appreciation event, where Mark reunited with many of his old friends. Several commented on seeing us come into the harbor and noting that TAMARA looked like a serious cruising boat, later to find out it was Mark's boat. During the first week in town, Mark was stopped numerous times by fisherman he'd worked with over the years. Many had followed our travels by reading our web site and this "blog".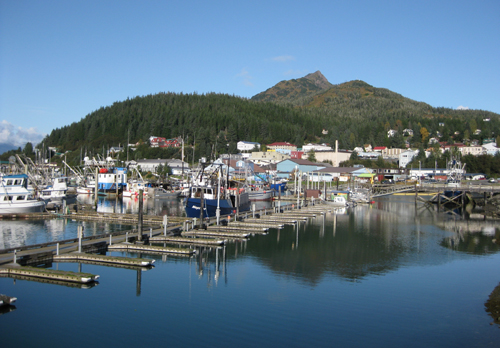 Our main focus since coming to town has been getting the boat ready for it's winter here. This involves laying up the engine, draining all the water lines and replacing with non-toxic anti-freeze, removing, literally, a half ton of equipment to be shipped south in a huge crate aboard a friend's large fish boat and covering the cockpit area with a heavy industrial shrink wrap material to prevent a buildup of snow and keep the drains from freezing.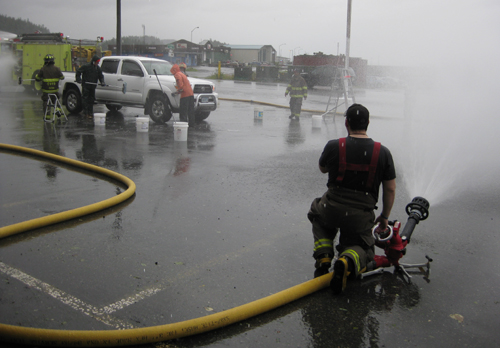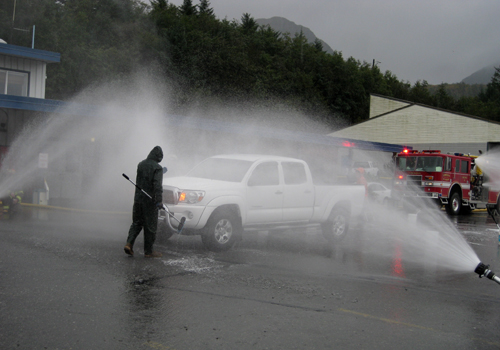 September is a near frantic, transitional month in Cordova. Commercial fishermen are finishing their season, putting up their boats, and those who live in the lower 48 are returning home. Moose season is open and local residents are out hunting, hoping to obtain their one allowed bull for the year. And many sport fishermen are out to catch coho salmon on the Copper River Flats (the Flats). Come October, the town's population is reduced by half it's summer size and the locals are enjoying the last Fall days before winter sets in.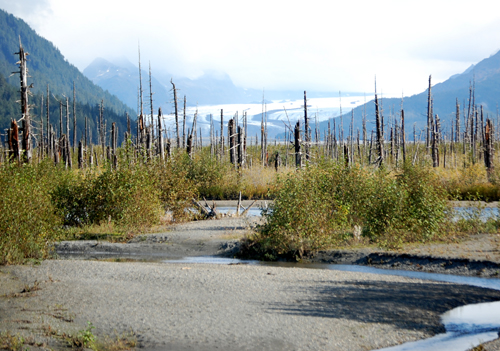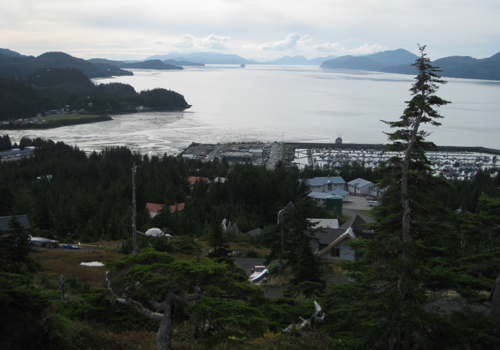 Like the flocks of migrating ducks, geese and cranes overhead us each evening as they fly south, and the fishermen heading home, we too will soon be on our way to Port Townsend. Cordova will be the new home port for TAMARA, having sailed right round the Americas to arrive here. While we have not yet formalized our plans, next season we will sail west, with the Aleutians and the Bering Sea as possible cruising grounds.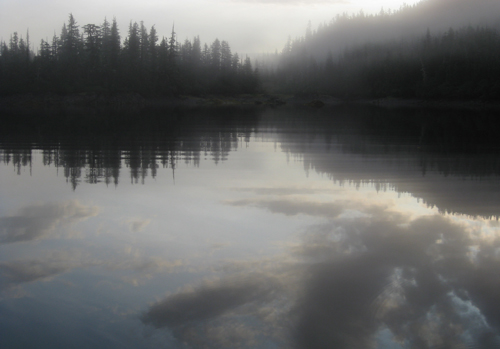 Labels: Alaska, Copper River Flats, Cordova, Glacier, Prince William Sound, Sea Otters, Seiner